Diwali is one of the biggest festivals celebrated in India. It indeed holds a great significance. Of all the special occasions of the year, this is the most cherished one. Here's a list of ideas to make it more happening and memorable than before!
Diwali craft ideas:
1. Diwali paper lantern
Lanterns are the soul of diwali decoration. While mostly they are purchased, making one yourself to add to the beauty of the house can be a great idea. It will not only enhance the decorations but will also be a skill showcase of diwali craft ideas to gain compliments like never before!
Follow the steps to make an amazing paper lantern –     3 methods to make a paper lantern
2. Your own diyas
Lights is all that the festival of diwali is about! Diyas definitely play a paramount role as the key part of the diwali festival. Although, a variety of diyas is available in the market, making some yourself as a diwali craft idea can be a great deal too.
Follow the given steps for handmade diyas –   How to make diwali oil lamps
Also read –  Happy diwali wishes, quotes and messages to celebrate!
3. Lakshmi footprints
Lakshmi ji is the primary goddess worshiped on diwali. She is considered to be the goddess of wealth and is invited in the house during the five days of the festival. Putting her footprints is considered as a good omen. It would be even better if you design and make those footprints by yourself as a diwali craft idea.
Follow the given steps to make easy footprints – 6 Easy Lakshmi footprint tricks and designs
4. Candle holders
Candles are definitely an integral part of diwali. Illuminating the place with candles creates a very festive and enlightening ambiance. Opting for handmade candle holders is both creative and decorative. Make some different types of candle holders and let the light shine through your creativity.
Follow the given tutorials to make a candle of your own choice  – Unique candle holder ideas
5. Origami flowers
An eye candy, the most beautiful – FLOWERS! Flowers are the major league of the festival. To feature your creativity and craft skills, this can be a very extra ordinary idea. You can make any kind of flowers. Especially for diwali, lotus is considered to be an auspicious one.
Follow the given steps to make lotus origami flowers – Origami lotus flower
Also read –  Diwali decoration ideas! Make your home Diwali ready!
6. Ram and sita cone dolls
Lord Ram and goddess Sita are the major reason behind the festival celebration. It was on this day that they came back from a 14 year long exile. Decorating your home with dolls featuring ram and sita is an out of the box idea and will gain a huge attention. This is one of the most unique diwali craft ideas.
Follow the given steps –  How to make cone dolls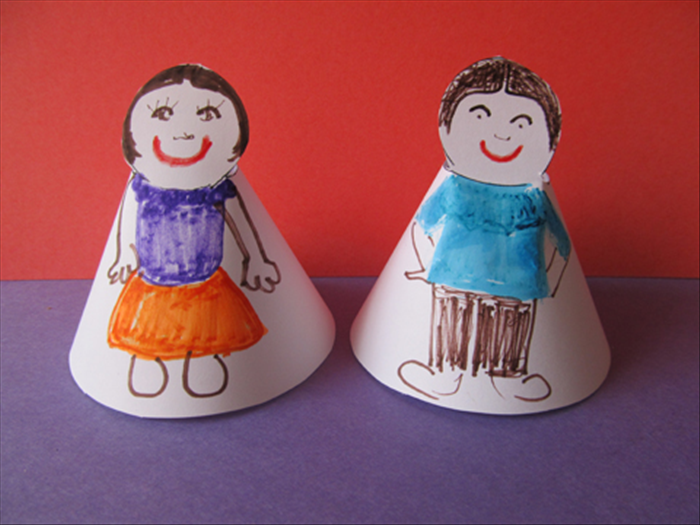 7. Diwali hangings
Diwali hangings are a traditional way of decorating your place. While most people buy from the different varieties available online as well as in the market, if you go for making them yourself, it would be a grandstand in spending tour time to its fullest.
Follow the given steps to make an awesome one – Paper hanging for diwali decoration
8. Flower garland
Flower garlands are used to put on the idols kept in the temple. Garlands made up of original marigold are a traditional way of decorating the idols. However, even more interesting, reliable and long term way would be if you make the garlands yourself and put them on the idols and the temple. It would be more colorful, economical, environment friendly and creative.
Follow the given steps for a beautiful garland – Cascading paper flower garland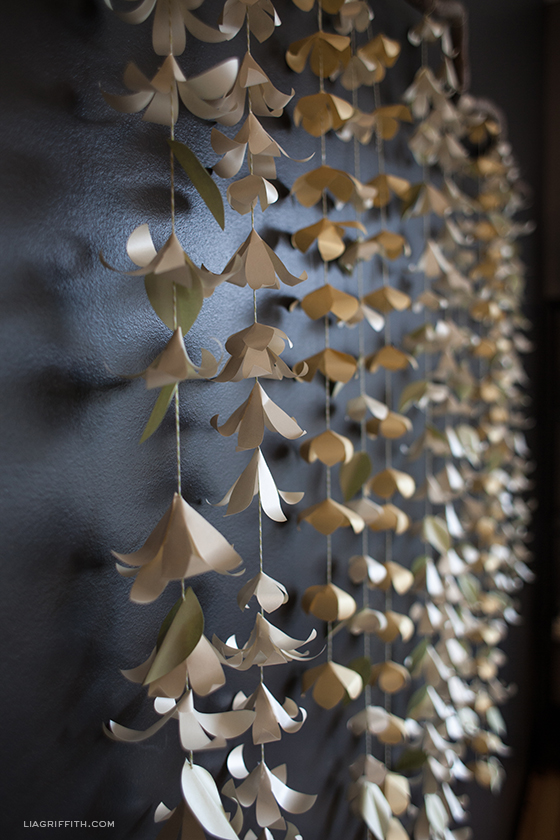 Also read –  All about Diwali! When, Why and How is diwali celebrated?
9. Happy diwali band
To decorate your doors and gateway. a happy diwali band is the best choice. It goes with the vibe of the festival, looks traditional and auspicious and is always amazing. Choose the colors of the papers according to the theme of your diwali decoration and other diwali craft ideas  or the color of your doors and walls.
Follow the given steps to make a door band – Door band with paper at home
10. Diwali greeting cards
This could be the most fun and creative thing to do. Diwali is full of guests. Greeting your nears and dears with some hand made cards could be an heart touching idea to celebrate the festival. It will not only confine your decorations and your diwali craft ideas to your place but also spread them in the houses of your loved ones!
Follow the given steps to create handmade cards – Top 10 diwali greeting card ideas
Also read –  Advantages and Disadvantages of burning crackers on diwali!